New York Central Park is one of Manhattan's most popular destinations and for good reason. Designated a National Historic Landmark, Central Park provides some of the most iconic New York City views available.  Lining Central Park are arguably Manhattan's most coveted and prestigious residential buildings.  Living right on Central Park is never easy, first is the pricing and second is that the majority of the buildings with Central Park frontage are co-operative in structure.  For those looking for that ease of purchase and flexible style of ownership a condominium is the primary choice.  Very few condos are located on Central Park, and even fewer are new construction condos.  Every new construction condominium on or near Central Park has sold out very quickly and that looks to continue that trend.  Some of the most recent successful new construction or condo conversion apartment buildings have been 15 Central Park West, The Plaza Hotel, and the Time Warner Center-25 Columbus Circle and 80 Columbus Circle.  These buildings sold well and continue to do so.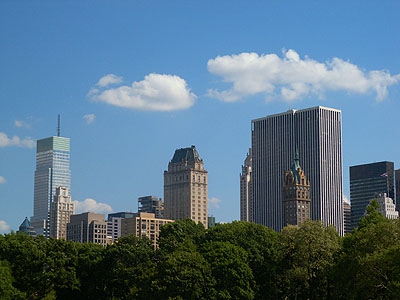 There are a number of new construction condos near Central Park that are currently being sold or in the process of being constructed. These buildings include the Laureate at 2150 Broadway, just two blocks from Central Park in the Upper West Side, 1212 Fifth Avenue on the northern part of Fifth Avenue along Central Park, One57-a new construction building located across from Carnegie Hall on 57th Street, noteworthy for it's 90 story plus tower that will have commanding views of Central Park and the entire island of Manhattan.
Being near Central Park in any direction is desirable, Central Park South, Fifth Avenue or Central Park West are all home to a variety of amenities and neighborhood features.  The access to restaurants, museums, shopping and entertainment are all at your fingertips.
Along Central Park West, the new construction condos include 15 Central Park West and Time Warner Center- buildings. Expect pricing for any of these apartments to start in the $6,000,000 and up range, with the Park Facing units to be priced considerably higher.
The building known as One57, is being built by the real estate development company Extell and marketed as a premiere luxury condominium building.  Designed by Christian de Portzamparc and located on 57th Street between 8th Avenue and 7th Avenue, this building is scheduled to be 90 stories.  Pricing is planned to start at approximately $5,000 sq/ft and increase from there for the higher floor units.  The views from this building are going to be spectacular.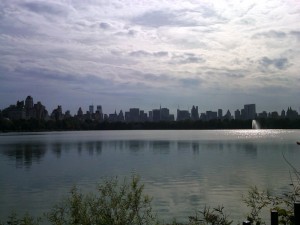 New Construction condos near Central Park do not come available that often as the development for them is scarce and quite competitive.  Every condominium built in the last decade near Central Park has done well.  If you are interested in a new construction condominium near Central Park and would like to discuss what you are looking for, contact us directly today at (917)837-8869.
[gravityform id=1 name=ContactUs Page Buyers title=false description=false]