How to Buy a New Construction Condominium in Manhattan New York
2017/2018 EDITION
New Construction or New Development Condominiums in Manhattan get the most headlines of all property types for Manhattan Real Estate.  The reason is quite simply that some of the new condominiums being built will be the most expensive real residential Real Estate Manhattan has ever seen.
The 1,000+ ft tall towers with their sky high price tags are certainly impressive, however there is a whole world of new construction being sold quite steadily and this segment of the market we would like to tell you about.
We receive many serious and motivated buyers looking to purchase in a new development and we find ourselves educating our buyers on a lot of aspects of the purchase process that you will be very hard pressed to find anywhere on-line.
Our goal is that an educated buyer is well informed and will be better able to make the best decision for themselves when they see a condominium that suits their needs.
When it comes to buy a New Construction Condo NYC, First thing we talk about:
1. What is the pricing like for new construction condominiums in 2017 and upcoming 2018?
Pricing will start around $1,600 per square foot, but most of the inventory will be above $2,000 per square foot and looking in the more luxurious buildings and larger units you will instantly be looking at $3,000 per square foot and higher.
Like anything else, there are tiers to the new construction marketplace.  We have worked with buyers looking at the entry level pricing for new construction all the way up to apartments in the $5,000 and plus per square foot.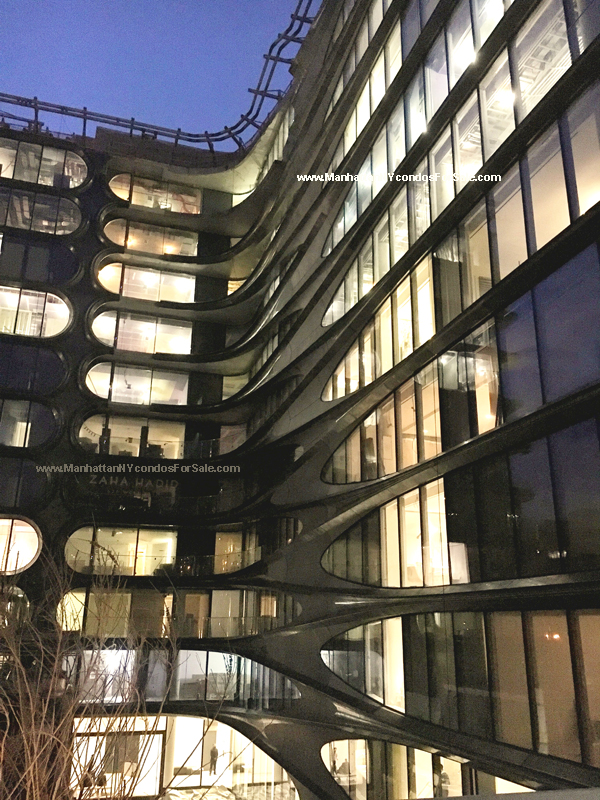 Putting pricing into perspective, the last major New Construction Phase was in the 2005-2007 time range, from our recollection, buyer spending $1,200 sq/ft was at the upper end for the nicer buildings, people certainly liked to stay around $1,000 sq/ft.  These were buyers looking at buildings such as the Chelsea Stratus at 101 West 24th Street, the Link at 310 West 52nd Street, The Milan at 300 East 55th Street, or the Orion at 350 West 42nd Street, buildings that have done well since then with strong price appreciation.
This is just an example of obviously if you were looking to buy at the Time Warner Center or 15 Central Park West then it is a whole different range.
2. What is your time line to purchase a New Construction Condo New York city?
The majority of new construction condominiums are being sold at least a year before they will be completed, if it is a ground up new construction building, you could expect in some cases 2-3 years away.  The buildings with the quickest turnaround time are the condo-conversions, what was once a rental building or office building has now been converted into residential condominiums. These will give you the highest likelihood to move in as soon as possible.
The developer will give an anticipated closing date, but this is not a set in stone date.  If there are construction delays and the anticipated closing date is pushed outward, you simply have to wait. The buyers must have a flexible time-frame as with new construction, many things can cost delay and during your time of the visit at sales office or time of contract due diligence, your attorney can certainly inquire more on this.
3. What are the costs involved to purchase a new construction condominium in 2017?
There are additional closing costs involved to purchase a new construction condominium versus a re-sale condominium.  They can include the following:
Transfer Taxes-Approximately 1.825%
Sponsor's Attorney Fee's-Varies(starting $3,000-$5,000)
Capital Contribution Fee-Varies
Contribution to the Building Resident Manager's Apartment-Varies
Please note that above list is just a sample new construction closing cost, the specific cost varies depending on the project, but what is important is to understand that you will be responsible for them.
The fees stated above are just related to new construction condominium, you will still be responsible for mortgage recording taxes if you are obtaining a mortgage to purchase, your own attorney fee, a mansion tax if the purchase price is over $1,000,000, other various title insurance and closing cost fees.
A lot of buyers ask us if the developer will pay for any of these closing costs and the typical answer we see right now in today's market is NO.  The developers are selling their apartments very quickly and do not need to make any concessions.
The other very costs associated with new development purchase are the contract deposits and installment deposit you will make to purchase.  Your standard resale condominium you will make a 10% deposit at the time of contract signing.  For a new development condominium, the initial deposit will be 10-15% of the overall purchase price.  And typically there will be another deposit made of another 10-15%, usually 3-6 months after your initial deposit or when the offering plan is declare effective.  The amount and schedule for deposits will be outlined for you but you will have to allocate your funds accordingly.  Not every single building will require multiple deposits, although this is a common practice, especially for the more expensive properties.
4. Getting into a New Development as Soon as Possible
The situation is typically a new building is just announced, the initial renderings and explanation of the building look very exciting.  The building is maybe just a hole in the ground right now, the construction has just begun and anticipated closing in 18-24 months out but you want to see the availability now and be first to purchase.
You go on-line to see if they have a website and nothing is to be found, or if you are lucky they have a landing page where you can input your information and maybe the sales office will call you back.  It all becomes a bit stressful if you want to get in early. Many times the developers will work with experienced and reputable agents like ourselves to allow the buyers have VIP access before the general public have a chance to look at the project. 
Why do you want to get in early at a new development?
Good question and it tends to be for two reasons, first is pricing and second is selection.
Without getting into too much Real Estate jargon including terms such as "Schedule A Pricing" and "amendments with the attorney general" basically the developer releases certain apartments for sale and typically increases the pricing as they sell out more of the building.  The first wave of apartments being available for sale are the baseline from where pricing will go once sales begin.  Typically, there will be a slice of each type of apartment the building offers for sale.  So if the building has 100 apartments for sale, the initial offering will only have maybe 10 units for sale and it will be a mix of the different sized apartments in the building.  So there will be a couple of 1 beds, 2 beds, 3 beds and so forth available to be sold.  Even if the building has 30 Two Bedrooms in the entire building they will not flood the market with all of them at once.
So what happens is that the first wave of units released are typically purchased very quickly because they are being sold at the lowest price that will be available in the building.  Now the developer will release more units, but increase the price depending on how much demand they are receiving.
Often the price change is substantial, definitely creating a motivation for buyer's to make a quick decision.  
The other area of importance for looking at a new development early is selection.  Most buildings will have 2-3 different variations of each type of apartment size they are selling.  So there might be two different, 1 bedroom layouts, a couple different 2 bedroom layouts, so on and so forth. Some buildings will offer more variety of layouts than others, but what we typically see is that certain layouts will come with different exposures and different views.  If one side of a building has a very unique desirable view such as an open view, a view of a New York City landmark, park or river facing, you better believe that those apartments will probably sell first.  They will also be selling at a premium, but you can imagine that if you could secure one of those apartments at the best price possible early on in the sales process you would do it.
5. Getting into the Sales Office and Buying a Condominium
Every developer handles the sale of their building differently, some sales office will not open up to any appointment until they have built multi-million dollar sales office and others will start the soft sales process more informally with appointments being made to look at floor plans and renderings.  
This is because most of the new construction condominiums being sold are still very early in the construction process, there is no finished project to actually look at.  But there is a next best option, a lot of developers will build out close to an entire apartment in their sales offices.  So you will see a full size model of the kitchen, bathrooms, the finishes, some will have the ability to show you the view from the apartment as they have sent up video drones to take pictures of the view from each floor and each exposure.  It really is impressive when you can see the view from what could be your apartment on the 50th or 60th floor of the building.  
Majority of the buyers enjoy the sales office experience as getting an idea of the apartment dimensions, ceiling heights, the quality of the finishes always makes it easier to make an educated decision.
Often by the time one of these sales offices is up and running the developer already has in-contract a good portion of the building.  So before the sales office launch its opening, some sales teams will meet with prospective buyers showing whatever marketing materials they may have available,  floor plans and renderings of the apartment finishes and building amenities.
Most people want the opportunity to see the availability as soon as possible, to have the most layout options and potential entry level prices available to them.
6. What can I expect buying a new construction condominium in 2017 and 2018?
Some differences we see from this marketplace and from what we would consider the last new construction wave back in in the 2005-2008 time range:
The size of apartments has increased. You are going to see more spacious apartments and less units in each building now.  It is very rare to have studio size apartments available, and even one bedroom units are becoming a smaller portion of the building.  The main reason for this is that larger apartments sell at a higher price per square foot than the smaller units (three bedroom unit price per square foot will be more than one bedroom unit price per square foot).  Real Estate developers are purchasing land at a much higher cost today than they were back in the mid-2000s, so for a project to make economical sense for them, they need to build the larger, more square footage apartments that will basically give them a better return on their investment.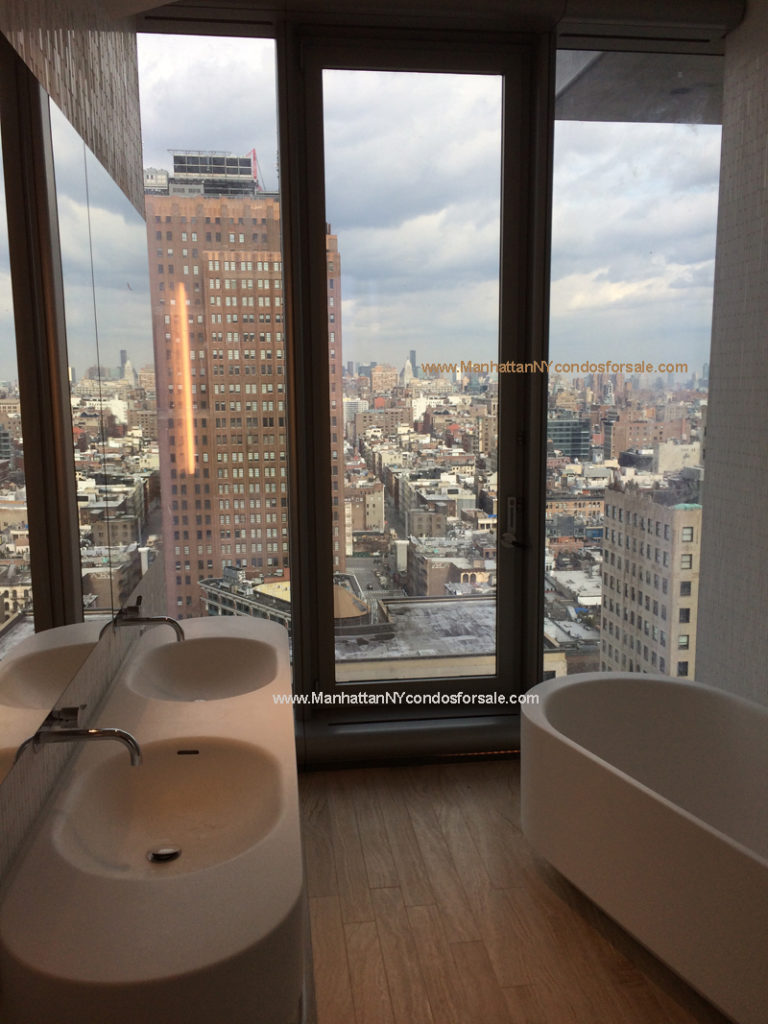 There will be more boutique sized new developments, that just have full floor 3 or 4 bedroom apartments, or the mix of the apartment size in the building will be between 2-3 bedrooms.  So when a building becomes available that has the studio or 1 bedroom inventory, those apartments typically sell out very quickly as they are not so readily available and they fall into a price range typically where there are way more buyers than there available apartments.
7. What should you be looking for in new construction today?
The pedigree of the architect, the track record of the developer, the quality and the details of the finishes, the style of the building and how it fits into the neighborhood landscape, these are some of the characteristics we focus on when looking at new projects.
The number one fundamental still remains in making a good investment is still going to be neighborhood and location.  Whether that is a new construction condominium, a re-sale condominium in an established building, purchasing in a location with strong fundamentals will be one of the best decisions you can make.
The most prime locations in Manhattan, not surprisingly are going to have premium pricing when it comes to Real Estate.  
New development is increasingly difficult to build in many neighborhoods because of zoning restrictions, so new developments in certain neighborhoods that have "historic district" classification are going to see very few new condominium projects.  
When we speak of the pedigree of the architect or interior designer of the building's finishes and common spaces, the reason that this is important because the most notable architects and designers bring with them first a high quality product that you will be able to enjoy, the second reason is that they bring with them a name reputation that will help on re-sale value.  There is a name cache and recognition for certain architects that when you hear it, you associate their past buildings they have built, a reputation for high quality and thoughtful product.  When somebody is purchasing in the higher end of the price point, this becomes more important in our evaluation of the building.
The quality of the craftsmanship and level of finish feels like a race nowadays with a lot of the luxury developments that are competing for the same type of buyer.  How do they separate themselves when gone are the days that all you had to do was have a Viking Stove and Italian Cabinetry to be considered a luxury development?  The attention to detail and level of finish has certainly increased in many projects.  Crafting floor plans with the lifestyle of the owner in mind and anticipating the lifestyle of the owner when developing the amenity spaces in the building is something that we see more and more of.  
Each building has it's own pros and cons, what makes it unique, giving you a reason to purchase there.  We see and take buyers to many of the new buildings and see firsthand the finished project and the sales presentation.  Now is a good time to be a buyer for a new construction condominium.
Do you to have a Real Estate agent in buying my Manhattan New Construction Condo?
You are not required by law to have a Real Estate agent in buying a New construction condo. In Manhattan New York, both the seller's agent and the buyer's agents' fees are paid by the seller.
There are many benefits in working with us, New York state Licensed, experienced and knowledgeable Real Estate agents to guide you through the process.
In this technology savvy market, finding the new and up & coming construction project may be easy since there are many search websites, but working with the right agents you may be able to have earlier access to see the building BEFORE general public. Typically the developers and their sales team invite industry top performing agents to preview the project before any other agents. In addition, the top agents' buyers have priority access to those new condos. When you work with us, you will be able to have the priority access.
As experience agents, we can often oversee and expedite the process, ensure there is no issue or oversight that may cause buyers extra money and anxiety. Keep in mind that the Real Estate developers have their own sellers' and developers' agents, those agents fiduciary responsibility is to represent the interests of developers/seller, therefore it is beneficial for you the buyers to have agents represent you on your side so you know what is the common practice and what is not.
We have GOOD WORKING RELATIONSHIPS with many developer on site office as this is beneficial to you because we often have "insider insight" to a development as oppose to you going directly. More over, we are here for you on the long run, not just one sale transaction. We provide you with upfront information, good or bad, and let you make that educated purchase.
We have helped many buyers to find the right new construction for them and guide them through the purchase process without stress or mistakes. Many new construction is providing incentives and price discounts depending on the building and unit, this is for limited time only as Spring market is here. So give us a call today and find out if any of these incentive will be available to you.
If you would like to buy a new construction condo in Manhattan New York, give us a call today at (917)837-8869.