Upper East Side Manhattan New York-Park Avenue Condos Market Report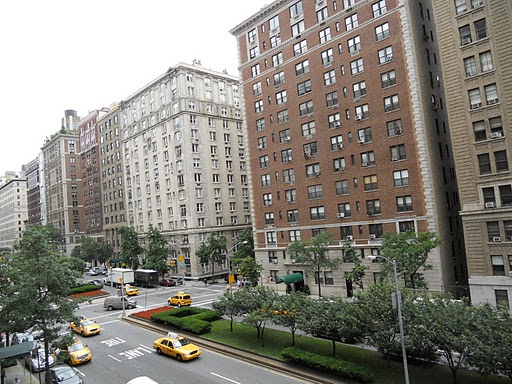 Park Avenue Condos located in the Upper East Side is one of those focused searches, specific to just the few prized condominium buildings. The Park Avenue condominium Real Estate market is always under a limited supply because the demand always outweighs the supply.
Below is going to be an overview of what is going on in the Park Avenue Condominium for sale market right now.
What's New to the Park Avenue Condo Market?

Park Avenue Condo inventory is limited, a Two Bedroom Condo came available at 900 Park Avenue Condominium asking approximately $2,500,000 in late November. Other than the apartment at 900 Park Avenue Condominium there have not been any noticeable new listings to come on the market.  There have been a number of price drops for a couple of different apartments.
The total inventory for condominiums with a Park Avenue address still lingers around 20-25 apartments.  The price range starts a little over$1,000,000 for 1 Bedroom Condos and tops out over $30,000,000 for the penthouse full floor residence with tremendous panoramic views and outdoor terraces at Trump Park Avenue at 502 Park Avenue.
Always interesting to follow are the Park Avenue Condominiums for Sale that have contracts signed, the pending apartments waiting to close.  There are currently 10 different apartments and this could change at any time due to them actually closing or coming back available to the market.
Five of the apartments are located at 949 Park Avenue.  That was a new construction condominium building.  It was a boutique building built between two larger apartment houses.  949 Park Avenue was made up of mainly duplex residences in the 2 and 3 bedroom range.  The price range for the 949 Park Avenue Condominium residences is approximately $4,000,000-$6,000,000.  Until they actually close the final closing price will not be known.
The other Park Avenue Condos for sale that are in contract range from a One (1) Bedroom condo at 502 Park Ave-The Trump Park Avenue in contract at $999,000 to a Two Bedroom, Two and a Half Bathroom Condo at 500 Park Avenue asking $5,700,000.  Again the final closing price will not be known until the apartment closes and the prices become public information.
If you are interested in knowing what any of these apartments actually close for, email us by clicking here:
http://manhattannycondosforsale.com/contact/
In the last 60 days there have been 4 Sold and Closed Properties along Park Avenue in the Upper East Side.  If you would like that list of apartments, call us at (917) 837-8869.
Even though there have not been that many new apartments on the market along Park Avenue, there are a couple of new condominium projects in the works that are going to be noteworthy.
737 Park Avenue is in the process of a condominium conversion and planned to start selling sometime in 2012, this will be an opportunity to purchase in a highly desirable location along Park Avenue in a full service fully renovated condominium building.
The old site of the Drake Hotel is plans for a new construction condominium building, planned to have towering views this is going to be a different type of opportunity along Park Avenue to live in a high rise building.
If you are interested in receiving any information or updates about the sales of these two buildings along Park Avenue or other new construction Upper East Side condominium buildings call us at (917) 837-8869.
Or if you are interested in purchasing a condominium on Park Avenue in the Upper East Side, call us today at (917) 837-8869 as we always have the most updated inventory availability and current market condition of the neighborhood.
Other Park Avenue condo buyers also found below blog posts helpful:
Other Helpful Manhattan New York Condo Posts: