235 East 40th Street also known as The Vanderbilt condominium is one of the most desired full service condominium buildings in the Midtown East near Grand Central Station neighborhood.  Conveniently located on East 40th Street between Second and Third Avenue,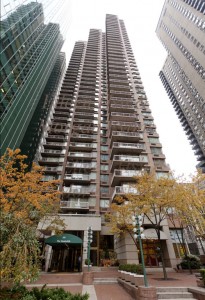 within a very short distance to both Grand Central Station and the United Nations.  The Vanderbilt Condominium is one of the most conveniently located condominium buildings with close proximity to the midtown business district but also a number of neighborhood establishments.
The Vanderbilt Condominium is a full service building, with 24 hour hour attended lobby with doorman and concierge, attended package room and live-in super.  There is a full size laundry room and garage that can be accessed from within the building.

The Vanderbilt Condominium is one of the most desirable condo buildings in the Murray Hill neighborhood for a number of reasons.  The location near both Grand Central Station and the United Nations makes this highly valuable for the owners in the building  Located at 235 E 40th Street, this is one of the premiere Grand Central Station Condo buildings.
And because of the desirability of the Vanderbilt Condominium there is always a healthy number of sales occurring every year.  As the end of 2011 is right around the corner here is a market report of what has sold in the building this past year and what is available.
Currently for sale on the market there are Four(4) One Bedroom Apartments asking a range of $675,000-829,000.  The size of most of the apartments and different degrees of renovation along with lower to higher floors accounts for the fluctuation in pricing.  The higher floor One Bedroom apartments for sale at 235 East 40th St, typically have 1.5 bathrooms also increasing their value.
There are a number of apartments in contract right now that will probably close in the next couple of months.
So far in 2011 there have been approximately 13 closed sales.  There is a possibility that there were more sales than that between individual owner's or properties that never came on the sales market, but we will get a good evaluation of pricing for 2011.
Studio's-Two Studio's sold so far in 2011 ranging in price of $385,000-$390,000.  Those prices reflected original condition apartments that needed renovation, lower floor units.
One Bedroom's-Nine (9) One Bedroom apartments have sold so far in 2011.  The price range was wide, ranging from $585,000-$875,000.  The wide range is accounted for because of a varying degree of size, view and condition for each apartment.
Two Bedroom's-Two (2) Two Bedroom apartments have sold in 2011.  The price range was $1,235,000-$1,370,000.
For such a big building as the Vanderbilt Condominium, having 12-15 apartments sell in 2011 is a healthy number.  That only makes up about 4% of the total inventory.  All in all that is fairly low.
Something to consider is how long each apartment stays on the market, typically once it is priced within a fair market range it will sell very quickly.
For a comprehensive and up to date list of the condos for sale at 235 East 40th Street contact us today.  We have sold a number of apartments at The Vanderbilt Condominium so far in 2011 and can help you finding an apartment for sale in the building or helping you sell it.  Call us at (917) 837-8869 if you would like to find a condo unit in this building or other comparable condo buildings in Manhattan New York.
Manhattan New York condo Buyers Must Read:
Vanderbilt Condos at 235 East 40th Street is one of the most desired Grand Central Station condos buildings. Whether you are looking to invest, rent, or live Vanderbilt Condos could be the location for you. Contact us (917)837-8869 today to see the building.