Union Square condos-The Petersfield at 115 Fourth Avenue is a truley rare condominium building.  This prewar loft condominium building located at the crossroads of the East Village, Union Square and Greenwich Village neighborhood offers a unique opportunity.  One of the only loft condominium buildings in this area, you will find 12 foot ceilings, extremely generous floorplans, large windows, full time doorman and a rooftop deck.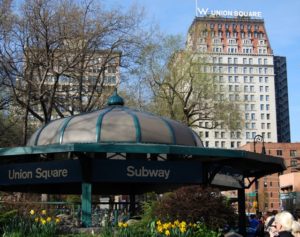 115 Fourth Avenue-Petersfield Condo is located at the corner of 12th St and Fourth Avenue the Petersfield offers the convenience of the Union Square neighborhood with the neighborhood community of Greenwich Village.  This Union Square condo is walking distance to the many restaurants of the East Village make this a highly desirable location.
 
Union Square condo Petersfield-115 Fourth Avenue Market Report: In 2010 this 70 unit pet friendly condominium building had studios starting at $850,000.  One bedrooms sold for between $990,000 and $1,100,000. And Two bedrooms for $2,195,000.  Currently as of Jan of 2011 there are two bedrooms asking $1,795,000-$2,195,000.
For other Union Square location condos information, click on links below:
Call Morgan Evans (917)837-8869 directly or email Morgan Evans for specific Union Square Condo search today.

Other Helpful Manhattan New York Condo Posts: