We work with many out of towner and international clienteles who purchase a Manhattan New York as investment and retain our service to rent out their condo once they closed on the apartment.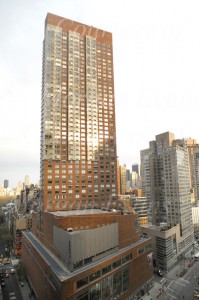 We do extensive qualifying and ensure the perspective tenant have good financial security and excellent credit history. To rent an NYC apartment, the application process can be very different than the rest of the country or world, here are some guidelines for perspective tenants and also for potential condo owners to know what is the rental process so they can be at ease once the condo investment is purchased.
Here is the check list for the perspective tenant:
Financial verification documents and letter, including:

Letter of employment and salary verification (include start date if not yet employed)
Bank account numbers (checking and savings), credit card numbers
Names, addresses and phone numbers of previous landlords
Names, addresses and phone numbers of accountant and attorney, if applicable
Names, addresses and phone numbers of personal and business references
Tax returns- previous three years will be ideal
Pay stubs
Expected bonus (verification from employer)
Additional sources of income with verification
Personal identification with photograph – driver's license or passport

If relocating from a different state or country, prepare the necessary funds before coming to New York. Landlords will not accept personal or out-of-state checks. They require certified funds. Anyone renting or relocating must:

Establish a New York bank account. If this is not possible, we require all is pay upfront.
Bring enough traveler's checks to cover the cost of two (2) month's rent (which must be converted into CERTIFIED CHECKS). This comprises the first month's rent and one (1) month's security deposit.
Bring funds to cover the broker's fees if tenant's employer company is not paying covering that expense. Majority of the time, Brokerage fees are paid by the tenant in New York City. These fees are due upon signing of the lease unless your employer is paying the real estate commission for which they will be billed directly.
Bring funds to cover a Credit Check: $50-$100+, can be credit card, it varies.
Bring funds to cover possible move-in/move-out fees (See Co-op/Condo Funds Needed).

If you are an investor that is seeking a Manhattan New York condo, we can help you find the perfect investment and then find the perfect tenant for you. Contact us today at (917)837-8869 to find your perfect apartment. Or email us for a quick response.