If you are an international buyer, foreign national looking to purchase investment condo or property in New York city, now there may be financing option available to you. The borrower should meet the following requirement in order to qualify. This is offer (updated on October, 2011) through Douglas Elliman Capital Mortgage company.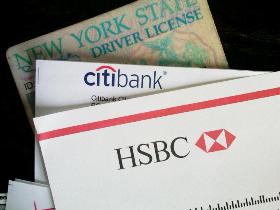 Below are basic requirements, each borrower will have very specific list based on individual:
$450,000 minimum loan amount, $3,000,000+ maximum loan amount 40% minimum down payment
18-60 months post closing reserves are required, depending on loan amount
Borrower must establish an escrow account equal to 9 months PITI
Borrower must establish a second account designated for automatic loan payments
Income documentation required
Eligible property types include co-ops, condos, single family homes
Title may be held in the name of a corporation
This means the minimum sales price of the property will be about $750,000 or more. Most of the Manhattan New York housing products are eligible for this program, and as many of our Foreign international buyers, they prefer to held title in limited liability corporation (LLC) which this is possible too.
**WE ARE NOT MORTGAGE BROKERS**, we are Real Estate agents that are have successful experiences working with foreign international buyers in Manhattan New York. We work with mortgage professionals that can provide financing for you if you are seeking financing. Call us today (917)837-8869 to discuss your Manhattan New York Real Estate purchase.
Here are more helpful articles for Foreign nationals buying in Manhattan New York:
[gravityform id=1 name=ContactUs Page Buyers title=false description=false]