Commonly known as "FiDi" the Financial District has recently become not just predominately a business district but also a neighborhood on the rise with a tremendous amount of Real Estate development of new condominium projects and high end rental buildings. The neighborhood feel of FiDi has improved as farmer markets such as the New Amsterdam Market, both grocery and school districts are some of the best in the city.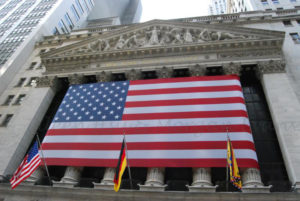 High end shopping such as Hermes, Thomas Pink, Tiffany's and Tumi can now be found in the area.
The Financial District is found on the southernmost tip of Manhattan. Home to the original New Amsterdam settlement in the 17th Century, there is much history and time honored tradition.  Home to the financial centers of Manhattan, Wall Street remains an ever present engine of energy and commerce in the neighborhood.  With the development of the World Trade Center Site, you can depend on a tremendous amount of commerce and demand for residential real estate in the area.
The Financial District is home to a number of new development condominium and rental projects.  Converted office buildings into luxury residential condominiums is a mainstay in the area. New rental projects like the Frank Gehry designed 8 Spruce Street or Beekman Tower are giving the area some of most significant development projects in Manhattan.
The South Street Seaport and Brooklyn Bridge continue to be cultural attractions and the World Trade Center Site will be a focus in the neighborhood for decades to come.  Subways and transportation are plentiful as most of the city's subway lines run directly through the Financial District giving its residents lots of options.
Discover other vibrant neighborhoods in Manhattan New York: