Soho Mews is a new construction condominium located in the ever popular SoHo neighborhood in Manhattan.  Designed by the architects, Gwathmey Siegel, the building was welcomed by the New York City marketplace as it has sold successfully and appreciated for many of it's design elements.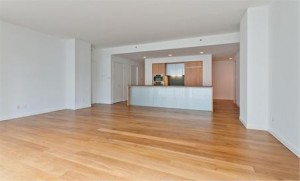 At the heart of it's appeal is its SoHo location.  Located between West Broadway and Wooster Street in the souther portion of SoHo, and across the street from the Soho Grand Hotel.  You are within walking distance to everything Soho has to offer and still within the heart of Downtown Manhattan.
Soho Mews Apartments are very loft-like, with high ceilings, extremely generously sized rooms, nicely outfitted kitchens and bathrooms, floor to ceiling windows, an attention to detail was made and you will feel very comfortable walking into the apartments.  The building is a full time doorman condominium, with fitness room, garage, and open air private plaza between the Wooster Street and West Broadway buildings.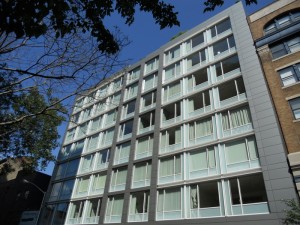 This Soho Mews rental is Available for rent right now at Soho Mews is apartment 3A. This 3 Bedroom, 3.5 Bath, 2195 sq ft rental apartment is now available for $16,500/month.  As you walk into this apartment you will see the expansive living/dining "Great" Room. An open kitchen with large counter opening to the "Great Room" offering a great flow and entertainment potential.  Each bedroom has an en-suite bathroom, along with excellent walk in closets.  The Master Bedroom has a 5 piece master bathroom with excellent closet space.  The stackable washer/dryer is a nice feature completing the apartment.
Facing both West Broadway and the garden courtyard on the 3rd floor the floor to ceiling windows bring in strong amounts of light along with the high ceilings give a voluminous feel to this Soho Mews rental.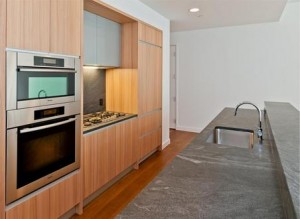 If you are interested in this 3 bedroom condo for rent in Soho at Soho Mews contact us today at (917) 837-8869.
Other Helpful Manhattan New York Condo Posts: