One Bedroom Condo Penthouse-Manhattan New York
The One Bedroom Penthouse Condominium is going to make up the smallest percentage of penthouse condominiums for sale in Manhattan New York.  Most penthouse condominiums in New York City are quite simply more spacious in size.  A penthouse is usually going to start out in the two bedroom category and increase in size from there.  Reason being is that the demand for these types of trophy apartments are for larger spaces.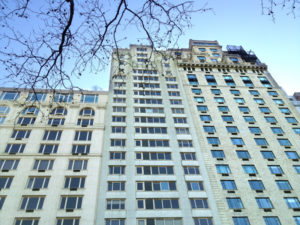 You can find a One Bedroom Penthouse Condominium for Sale in Manhattan typically in a new development condominium building.  Most new development condominium buildings are being built and marketed to have multiple "Penthouse" Floors.  It could be the top 2 floors or maybe as generous as the top 4 floors are designated penthouse levels.
The condo units on these "Penthouse Floors" are usually larger, more unique layouts, more outdoor space, optimal views and exposures than the standard floors in the same building. You can usually spot a building that has multiple penthouse floors by the way the apartments themselves are numbered.
These condo units are usually named PH1-A, PH2-A, PH3-A. The PH represents the Penthouse Designation, the 1,2,3 represent the penthouse floor it is on and the last Letter represents the individual apartment unit.   If you are looking for a One Bedroom Penthouse for sale in Manhattan New York more than likely the apartment itself won't be on the very top penthouse floor as those will be for the larger apartments. However your penthouse apartment will more than likely be larger, have distinguishable characteristics that other apartments in the building do not have.
Expect pricing for a One Bedroom Penthouse Condominium to start at $1,000,000 USD, but pricing can easily reach $2,000,000-$3,000,000 for a luxury new development condominium with exceptional features including large amounts of outdoor space, panoramic views, loft like proportions.
We are very experienced in the luxury Manhattan condo market, therefore we understand and know penthouse buyers' needs and have successful working experiences in catering to our buyers needs.
Contact us at (917)837-8869 or email us(http://manhattannypenthousesforsale.com/contact-us/) to discuss your Manhattan New York Penthouse search whether is for one bedroom Penthouse or other unique Manhattan New York penthouses.
Visit http://manhattannypenthousesforsale.com/ for other unique penthouses information, or call (917)837-8869 for your specific inquiries.

Other Helpful Manhattan New York Condo Posts: