On the Westside of Downtown Chelsea Manhattan, the High Line was built in the 1930s, as part of a massive public-private infrastructure project called the West Side Improvement. The highline carried freight 30 feet in the air, this way, it removes dangerous trains from Manhattan streets.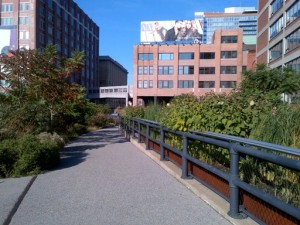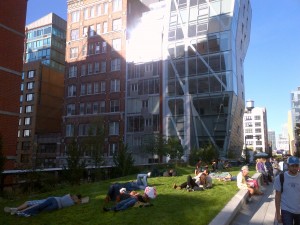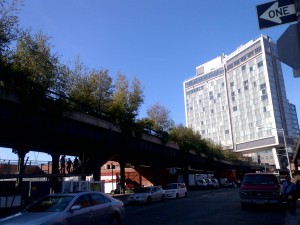 High Line has not been used since 1980, in 1999, this historic structure was under threat of demolition. Friends of the High Line, a community-based non-profit group then was formed to preserve and developed an idea to keep this structure as an elevated public park.
High Line park look from the street, it is raised above the street level.
Cafe on the high line park that is a fantastic place to have some afternoon snack.
New and ultra chic condo developments near and along the High line park.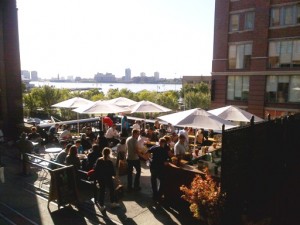 Today, the park is open to public with many seasonal blooms, visitors come to High line park to enjoy the sunshine, admire the landscape, the neighborhood has become one of the trendiest place to live in Downtown Manhattan with unique architecture of new condos. The High line park is now one of favorite park among New Yorkers.
If you would like to know more about condos near High line Park, there are many options and availabilities based on your specific requirement. Call us today at (917)837-8869 and we can discuss in private in what will work best for you.
Other Helpful Manhattan New York Condo Posts: