Midtown West also known as Clinton, the Theatre District, or originally as Hell's Kitchen. Manhattan Midtown West has a distinct personality and history all to itself in Manhattan.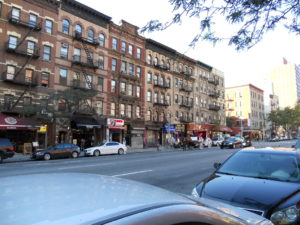 Located generally between 59th Street to the North, 34th Street to the South and from the Hudson River to approximately 8th Avenue.  This is a diverse and large neighborhood with a multitude of landmarks and certain neighborhood characteristics.
Hell's Kitchen is quite a name. There are many theories and stories about how the area was given this name, but to make a long story short, there has been much transition and gentrification in the last 20 years.  Certain area's of Midtown West are quite residential with a lot of restaurants, shopping and entertainment options.
The Theatre District area of Midtown West is one of the most trafficked and lively areas for both tourists and resident New Yorker's.
There have been a number of big development condominium construction in the last 20 years, the anchor being Worldwide Plaza.  This mix used building is one of the most popular condominium buildings in the entire Midtown area.
Midtown West has a distinct feel as zoning laws have kept almost all building heights maxed out at 6 floors.
This has given the area a number of smaller more affordable rental and sale options for the residents of this neighborhood.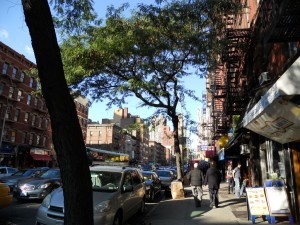 The taller buildings have typically been found on the avenues, while walk-up buildings are located predominantly between the avenues.
Recently there have been a number of new construction projects in Midtown West including the Link at 310 West 52nd Street, the Dillon at 425 West 53rd St, the Hudson Hill Condominiums at 462 West 58th Street, the Atelier at 635 West 42nd St, the Orion at 350 West 42nd Street, Griffin Court at 800 Tenth Avenue, the Hit Factory at 421 West 54th St, to name a few.  This area has seen these new construction buildings because it's still possible for developers to purchase the land necessary for these types of buildings.
There are still areas south of 42nd St that are still relatively industrial, where you don't see as much residential apartments available, but there is a huge project planned for the Hudson Yards redevelopment.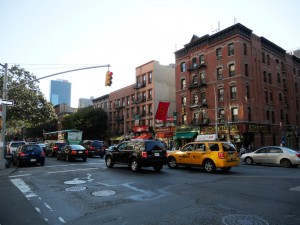 Essentially a brand new neighborhood will be built in this area and it will definitely improve the infrastructure of the Midtown West neighborhood as more retail, schools, and development money will come into this area.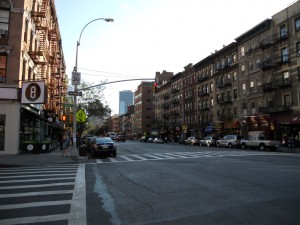 If you are looking to 
purchase a condominium in Midtown West
, we are very familiar with what is available, call us today at 
(917) 837-8869
or read about other vibrant Manhattan New York neighborhood in our blogs below.
A fantastic Midtown West Condo is 247 West 46th Street, to know more about this Midtown West Condo, click on this link:
Other Helpful Manhattan New York Condo Posts: