Manhattan NY Condos FAQ: Are the Manhattan New York condo Pet Friendly?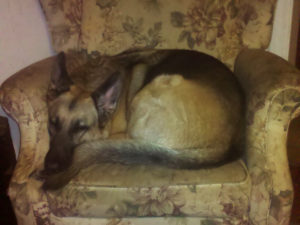 One of the most common questions we receive is regarding the pet policy in a condominium building.
The answer is that every building has a different pet policy. Most buildings will allow pets, but will have specific guidelines that outline if they allow both cats and dogs and the size and quantity of each.  Aggressive breeds of dogs are usually prohibited.
In Manhattan New York; if you have larger dogs(50 lbs+) there are only several buildings that will  be available to you. Some buildings do not allow any pets at all, but when you visit the building you will see some unit owners coming in and out of the building with their dogs.
This is typically because those pets had a "grandfather clause" and were already in the building prior to the most recent decision to change the pet policy in the building.
In looking to buy Manhattan New York condos, it's very important to ask about a building's pet policy before you start looking at apartments because a pet policy is not something that will be amended to your specific situation.  Unless the pet is a service pet that is required, no matter how much you like an apartment if the building has a strict no pet policy there is not much you can do to change it.
In Manhattan New York, most buildings will require you to use separate elevators and you must notify the building of the type of animal that you are have.  This is typically because of insurance reasons, but depends on building to building.
If you are looking at purchasing a Manhattan condominium and will be bringing your pet to the apartment even if its for just a few days a week, month or year let us know what type of pet and how many you have so that we can make sure the condominiums we will be looking at allow them.
LOOKING FOR YOUR OWN PET FRIEND MANHATTAN NY CONDOS? EMAIL US TODAY.
[gravityform id=1 name=ContactUs Page Buyers title=false description=false]