Greenwich Village is one of New York City's most celebrated and desirable neighborhoods.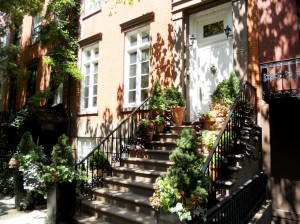 A rich cultural and historical tradition, Greenwich Village has some of the finest Manhattan condominium real estate for sale.  Most of Greenwich Village real estate is made up of
cooperative
buildings.  I would say that probably
85%
of the building's in Greenwich Village are
cooperatives
.  This makes the condominium market in Greenwich Village have a very tight amount of supply of available condominium apartments for sale.  There are a lot of reasons many buyer's look for a condominium apartment, some being looking for the flexibility to buy it as an investment property and the relative ease of purchase without having to go through the cooperative process.
In
Greenwich Village
as of this blog post there are approximately
12-13 1 bedroom condos for sale in Greenwich Village
.  That is a very small number, most buyers looking in Greenwich Village will also look in certain parts of the
West Village
, Soho, Chelsea,
East Village
and the Union Square area, but nonetheless that is a small amount of inventory to look at.
The price range typically starts around $850,000 for a true 1 bedroom in a condominium building, but for a full time doorman building in the heart of Greenwich Village, expect the price point to start around $1,000,000 and go up from there.
In the last 60 days, I see that 3 One Bedroom apartments sold and closed in
Greenwich Village
with a range in price of $1,110,000 up to $1,900,000.  The Average Days on Market for those Three Apartments from the time it went on the market to having an offer accepted was less than 45 days.  That means that the best priced apartments are seeing a lot of interest and are still going into contract very quickly.
If you are looking to buy a Greenwich Village 1 One Bedroom Condominium, you can contact me at (917) 837-8869 and we can discuss what your specific needs are and what is currently available.
[gravityform id=1 name=ContactUs Page Buyers title=false description=false]
Other Helpful Manhattan New York Condo Posts: