Greenwich Village Condos for Sale are highly desired for a number of reasons.  First being that Greenwich Village is in the heart of downtown Manhattan.  A central location with a long established neighborhood community.  Greenwich Village is commonly the quintessential neighborhood when people think of New York City.  Greenwich Village Condos for sale are also highly desired because they are hard to come by.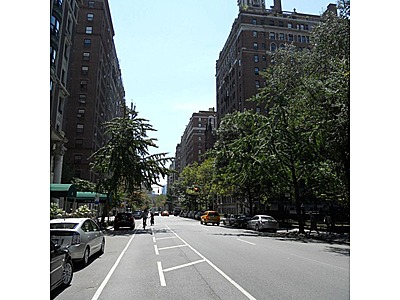 The neighborhood itself is made up mainly of pre-war cooperative type buildings, meaning that the supply of Greenwich Village condos for sale is always limited.  This low supply of condominium buildings and consistent and high demand for condominium buildings has created one of the best long term investment purchases you can find in all of Manhattan.
One of the common questions we receive is "How much is a one bedroom Greenwich Village Condo for sale Cost?" It's a fairly simple answer as there aren't that many 1 bedroom condos for sale in Greenwich Village, however depending on what you are looking for the prices will vary.
If you are looking for a new construction or recently renovated building in Greenwich Village you are in luck.  New construction condominium and Greenwich Village is not something that comes up too often as it's extremely rare.  But there are some recent buildings that have come available.  The two buildings that come to mind are 28 East 10th St-The Devonshire House and 130 West 12th Street-a recent condominium building.  Both buildings are going to have a distinct pre-war feel.  They are full time doorman buildings with top to bottom renovations.
One Bedrooms at 130 West 12th Street which just started selling are priced starting at $1,400,000 and went up from there.  Every single 1 bedroom condo for sale at 130 West 12th St that was made available by the sponsor is already in contract.  In fact most of the apartments made available by the sponsor have already gone into contract.
One Bedrooms at 28 East 10th Street-The Devonshire House, all sold out very quickly much like 130 West 12th Street.  At the time they came on the market the price range was approximately $1,150,000-$1,600,000.
If you are looking for a typical re-sale condominium 1 bedroom condo that is where you are going to find the majority of the inventory.   A number of factors make a lot of difference for pricing in a Greenwich Village condominium building.  The factors include condition-there is a large premium and demand for renovated apartments, pre-war or post-war buildings- Pre-War buildings are quite rare and the 1 bedrooms for sale in those buildings sell at a premium because of the built in scarcity, and always size and exposure of the apartment.  Higher floor apartments are always going to sell for more because of the quality views and light that comes with it.  Every square foot matters a lot in Manhattan, the larger the apartment the more expensive it's going to be.
Pricing for a one Bedroom Condo in Greenwich Village is typically going to start around $800,000 and easily approaches $1,500,000 for the larger more renovated pre-war apartments.  The average price is going to be around $1,150,000 and will start to go up or down depending on what exactly you are looking for.
If you are looking to purchase a One Bedroom Greenwich Village Condo either for yourself, a child attending one of the near-by universities, as a pied a terre or investment property, you can contact me today at (917) 837-8869.  We are very familiar with the real estate market in Greenwich Village for condominium apartments and can help you with your search.
Greenwich Village 1 Bedroom condos for sale is a driven market, the best apartments are selling quickly, we can be contacted at (917) 837-8869 or email us by clicking this link http://manhattannycondosforsale.com/contact/.

Other Helpful Manhattan New York Condo Posts: