Commonly Asked Questions:
How to Rent an apartment in Gramercy Starck condo? Gramercy by Starck condominium is one of those buildings that makes a statement. If you don't like those plain vanilla cookie cutter rental buildings you are going to love Gramercy Starck.
To Rent an apartment in Gramercy Starck condo, you will enjoy the amenities the building provides. Unlike most rental buildings there is a high level of finishes and amenities that hard to find elsewhere. When you walk in and are face to face with the huge Renaissance portrait and standing underneath the mega-lampshade-chandelier you know where you are at.
The apartments are outfitted with high end appliances, washer/dryers in ALL of the the units, and full access to all of the amenities without any additional costs.
You will have full access to the completely outfitted fitness room with sauna and steam rooms in the his and her locker rooms.
Are short term rentals available?
The building requires 1 year minimum leases, so a short term rental is not possible within the building by-laws.
Are pets allowed?
The building allows pets, but each individual owner might not.
Is there a broker fee?
This is a very commonly asked question, this is a condominium building and you will be renting from an owner not a management company. So typically if the apartment is listed through a brokerage company there will be a broker fee involved, this fee varies but can be anywhere from 1 month broker to 15% of the first years annual rent. Each apartment will be different.
How much is the security deposit and is it first and last months rent upfront?
There is no umbrella answer to this question as each owner will have a different requirement based on their preferences and your   but generally expect at least the first months rent upfront and at least 1 months security.
How soon can I move in the Gramercy Starck Rentals?
Gramercy Starck Condominiums has an application process.  This application process can take at the very minimum two weeks up to 30 days depending on how quickly the application is submitted with all of the necessary documentation and board approval.  So if you call us today looking to move in tomorrow or a few days from now, we won't be able to accommodate.
For a complete list of the current apartments for sale or rent at Gramercy Starck or for condominium apartments for sale or rent in Downtown Manhattan call Morgan Evans (917)837-8869 for further details.
[gravityform id=1 name=contactus form title=false description=false]
call Morgan Evans (917)837-8869 now!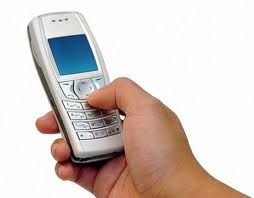 Other Helpful Manhattan New York Condo Posts: