Foreign National buyers and investors buying Manhattan New York Condos are majority of our clientele, we often have to explain to the buyers about the Manhattan housing market, which consist of Condominiums and Co-Ops. Often, we encounter the question…."Can a Foreign National Buyers and Investors buy a property in a co-op?"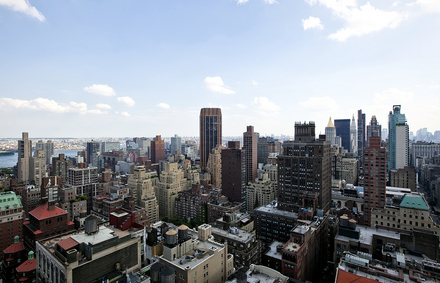 Co-op buildings are governed by Co-op Boards, which make every important decision about the building and set building house rules and policies. Among those decisions, Co-Op board of directors approve every potential purchaser.
Foreign National Buyers or Investors to buy an apartment in a co-op building are not easy for several reasons:
Co-op purchaser approval takes weeks — if not months — and is a rigorous and notoriously difficult process. The majority of co-ops only approve buyers with New York employment, US income tax and excellent credit history in the US. The law doesn't require a co-op to even provide an explanation for a potential buyer's rejection.
There are often restrictions on how much financing a buyer can use (for example, no more than a certain percentage of the unit price).
Almost all co-ops restrict the right to sublet your apartment, which makes it unattractive to investors. Usually, co-op apartments cannot be rented out at all or can be rented out for 1 or 2 years after a certain number of years of owner occupancy.
Co-ops regulate your use of the apartment in many other ways… including having guests or performing renovations.
When selling (or renting it out when allowed) a co-op, your buyer will be subject to co-op approval as well, which reduces the number of qualified buyers and therefore reduces the price of your investment.
There are often additional "flip taxes" on the resale of a co-op to discourage speculators.
Here are few considering factors for Foreign National Buyers and investors buying Manhattan condos must consider before investing in Manhattan New York Real Estate:
Why do you want to buy in Manhattan New York? Is it because of the currency conversion rate that makes the purchase to be an attractive investment?
Are you aware of the purchase process? In Manhattan New York, until there is a signed contract by both buyers and sellers, there is no deal. Verbal offer acceptance can change any time.
How much do you want to 'disclose' about yourself? In Manhattan New York, unless you are buying a new construction from a developer/sponsor, there will be a condo application where you will have to disclose your financial information. The condo board package is must for all of the resale condo units/apartments.
Do you know the difference between Co-op, condop and condo? Co-Op is an unique products that is very common here in Manhattan New York housing market. Co-Op is 85% or more of the market here and it is not investor friendly as Condomiums (condos).
How much financing do you plan to obtain if any? In today's market, foreign nationals have some limited financing options, individual foreign nationals must discuss their specific status and financial picture with our financing experts to see if they are able to obtain a loan.
As experts in working with Foreign National buyers and out of town buyers, we are constantly educating the buyers and addressing the misinformation and false assumptions that client bring from his/her home town/country, and culture in order to explain the options, alternatives, and their consequences.
Other Helpful Manhattan New York Condo Posts: