Condos Near NYU (New York University)
Are you looking for a condo near NYU (New York University)? You are probably not alone.  NYU is home to over 40,000 students, so you can imagine there is a huge demand for housing in the surrounding neighborhoods around NYU.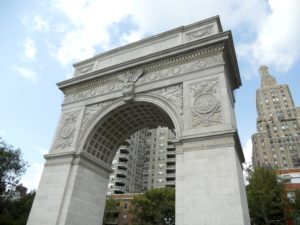 Located in the Greenwich Village neighborhood, NYU has a long history in the neighborhood and a large presence with it's main campus in the Greenwich Village neighborhood.
With an estimated total number of students attending NYU in excess of 40,000 in any given year, the demand for housing is always going to be consistently high.  Outside of university housing options students will be looking for either a rental apartment or a condo near NYU.
To help parents to purchase a condo near NYU is something that we have lots of experience with.  A lot of parents decide to purchase a condominium for their child to live in while they are attending NYU and then most likely hold onto it as a long term investment, rather than pay rent for 4+ years. The condo market near NYU is rather limited.  Most of the building's are co-ops which tend not to work as both an investment property and a parents buying for children situation.
For investors looking to purchase an apartment, condos near NYU is an excellent choice, as the demand is extremely high with the built in university market.
Most buyers looking to purchase or rent a condo near NYU start their search looking for condos for sale in Greenwich Village, then they expand to both the Union Square, East Village, Soho and West Village neighborhoods.  Any building within a 10 minute walk to NYU is going to see a high demand for potential housing.
Knowing which buildings would make the best long term investments is important, even if it's a condo you need to understand each building's policies to see if it will work for you.
If you are interested in purchasing a very established condo building like 1 Irving Place, or looking for a pre-war condo with lot's of history and character like 59 West 12th Street or a
condo loft building like The Peterfield at 115 Fourth Avenue then you should contact us today to talk about what is available.  Whether it's a studio apartment or a larger 2 or 3 bedroom condominium in a pre-war loft, condos near NYU is one of our specialities.
To understand about Manhattan Real Estate market, the Manhattan New York neighborhood of your choice and work with the market expert, call us at (917)837-8869.
click link below to email us: http://manhattannycondosforsale.com/contact/
More helpful and information blog about Condos near NYU below:
Other Helpful Manhattan New York Condo Posts: