Are you a parent looking to buy a NYC condo for your son or daughter?
One of our expertise as Manhattan condo agents is to educate buyers who are parents looking for a suitable condo for their son or daughter that is currently living in Manhattan New York.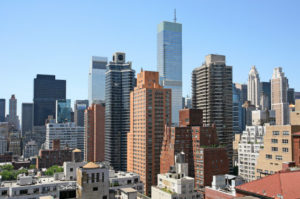 Manhattan New York is a vibrant city, the Real Estate market is one of the kind, unique unlike any other parts of the country or world. Many of our buyers who are parents, they have purchased their home in other places but their previous Real Estate experiences are almost irrelevant when it comes to buying in Manhattan New York.
As parents, you want the best for your young son or daughter, find a suitable condo in a safe and convenient location is the one of our top priority. In addition, we understand your Real Estate purchase is also serving as a long term Real Estate investment, hence it is absolutely beneficial for you to work with us who have extensive experiences working in finding the right property that will meet all of your criteria.
We have work with parents who have young adult son or daughter that go to Columbia University, Fordham Law School, New York University, Stern, Parsons school of design, School of Visual Arts, music school and other well known schools. We also have parents buying for their young professional son or daughter who recently relocate to NYC working for different companies.
Each buyer have very specific and different criterias as we can discuss that when we are on the telephone. Here are few key steps to prepare and understand before your home search
Time frame – is your son or daughter current renting an apartment? This is important to know so you can plan ahead.
45 days to 60 days IF YOU PLAN ON PURCHASE IT ALL CASH, cash means money in your bank account, this does NOT include any offshore financing or creative financing. (this does not include New development or new construction buildings. If new buildings, it can be much longer depending on the building, or it can be quick) Typically, the quickest we can close would be 45 days. If it is a cooperative, then it can be 90 or more days subject to condo board approval. If it is new construction condo, it can be two weeks up to unknown period of time depending on construction stage.
60 days or LONGER if FINANCING: If you are planning on financing this investment, be sure to speak to a local Manhattan lender that is familiarize with the market, the lending rules, and the mortgage products that may be suitable for you and your son/daughter.
Result Oriented and Diligent Real Estate Agent: We are the market experts to educate you the housing market. Based on our detail discussion when you contact us, we will then customize a home search for you and plan all the necessary steps ahead prior to your trip to NYC. You can read about our other Happy Buyers' Testimonials about us here: (http://manhattannycondosforsale.com/testimonial-past-clients/)
To avoid any delay or issues during your home search for your son and daughter, it is advantageous for you to team up with agents who have the experience to ensure a smooth process. You may have purchase homes in your home state or country before, but Manhattan New York is a very unique market, and Real Estate is local so it will benefit you as a buyer to best prepare so you do not waste anytime if you plan to visit NYC and identify a property for your son or daughter, call us today to plan this purchase today.
Smart and savvy buyers work with agents like ourselves, contact us today at (917)837-8869 to experience result oriented agents.