In 2015, the sale of Dorchester Towers have been strong and steady. We are seeing both buyers and sellers have responded to the lack of supply within the condo re-sale market place.
Many buyers have been bidding away at prime properties once it is on the market and sellers have achieved good pricing with realistic expectations.
When we look at 2014, the past year market created a trend where some sellers and Real Estate brokers continued to push prices to a level where buyers backed away until either a realistic price adjustment happens.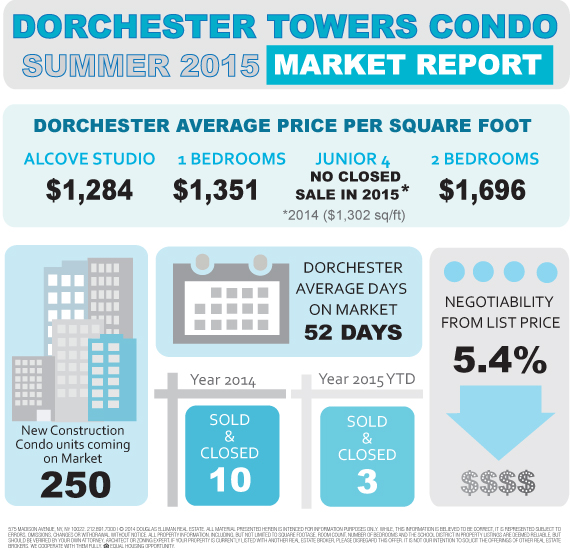 When we look at Dorchester Towers market, the 'Average Days on Market' increased from 40 days to 54 days before a contract was signed.
The Price negotiability increased from 2.5% (2014) to about 5.4% (YTD 2015). This increase DOES NOT indicate prices are decreasing, in fact the prices are still holding and increasing in certain segments, this is indicating that we are seeing a more measured price appreciation.
Price Analysis
Alcove Studios: Up about $100 sq/ft since 2014
One Bedrooms: Holding steady since 2014
Two Bedrooms: Increased $200 sq/ft since the last sale in 2013
In today's market, we are seeing the new construction condo market is the most popular segment of the market place.
For brand new renovations or recent renovations, buyers will pay a premium and the likelihood of multiple offers is at its highest.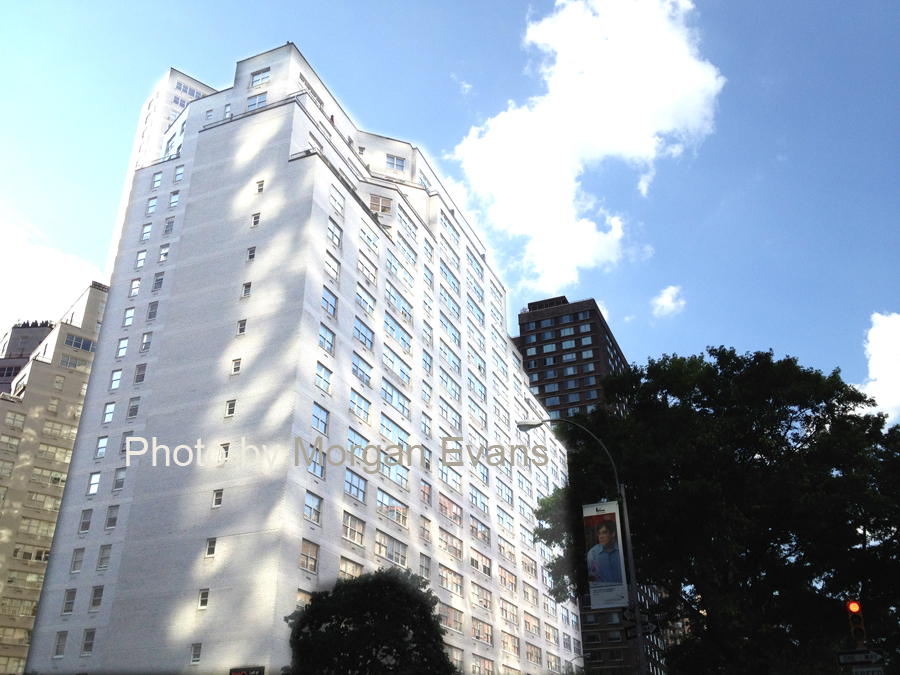 Continuing into the rest of 2015, with continued low Inventory levels, still historically low mortgage rates for those that need financing, and an overall confidence in New York City as a global safe haven, all indicators of a healthy and active Real Estate Market.
We are Morgan Evans and Eileen Hsu, residents of the Dorchester Towers and we the consistent top selling Real Estate agents for the Dorchester Towers Condominium.
We have the most thorough  track-record of results of any sales team, and we sell Dorchester for the best price and fastest compare to any other agent.
If you are an owner and are thinking of selling or renting your Dorchester Tower condo unit, Contact us for a confidential discussion of your Dorchester condo unit at
(917) 837-8869.

Or email us at Morgan.Evans@elliman.com or EHSU@elliman.com