125 East 12th Street THE ZACHARY CONDO UNION SQUARE NEW YORK

The Zachary Condominiums at 125 East 12th Street is one of the very
few pre-war condominium loft buildings in what could be described as
the desirable crossroads of the Union Square/East Village/ and
Greenwich Village neighborhoods. The Zachary Condominiums is located
on 12th Street between Fourth Avenue and Third Avenue.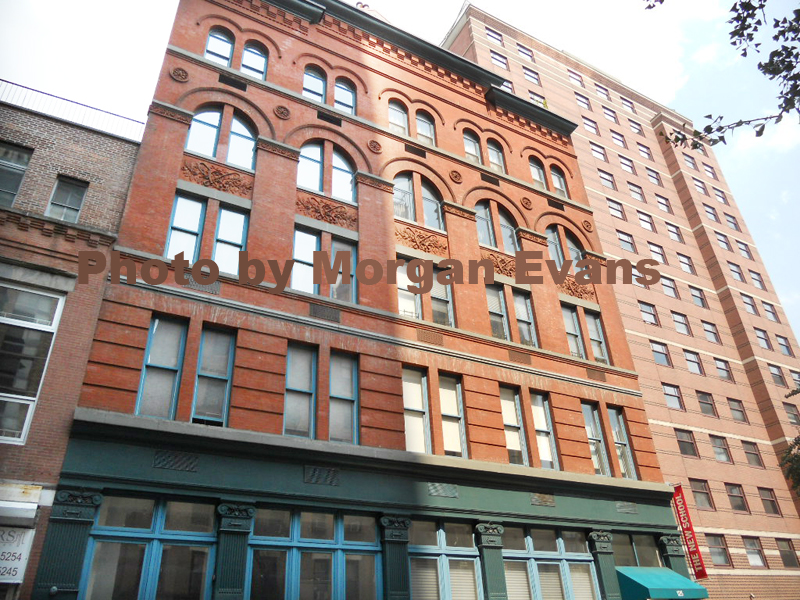 A mid-block building that spans north to south from 12th to 13th Street with it's
main entrance on 12th Street.  This full time doorman condominium building has a very handsome facade.  It is easy to notice it's red brick exterior with curved windows and blue base.
The Zachary Condominium at 125 East 12th Street was converted in the
late 1980s, the same time Union Square was making a transformation
with the development of Zeckendorf Towers at 1 Irving Place.  The
Zachary Condominium is a boutique condominium made up of approximately
45 apartments in a building that tops out at 6 stories.  A full time
doorman and elevator building with a roof top deck complete the
amenity package.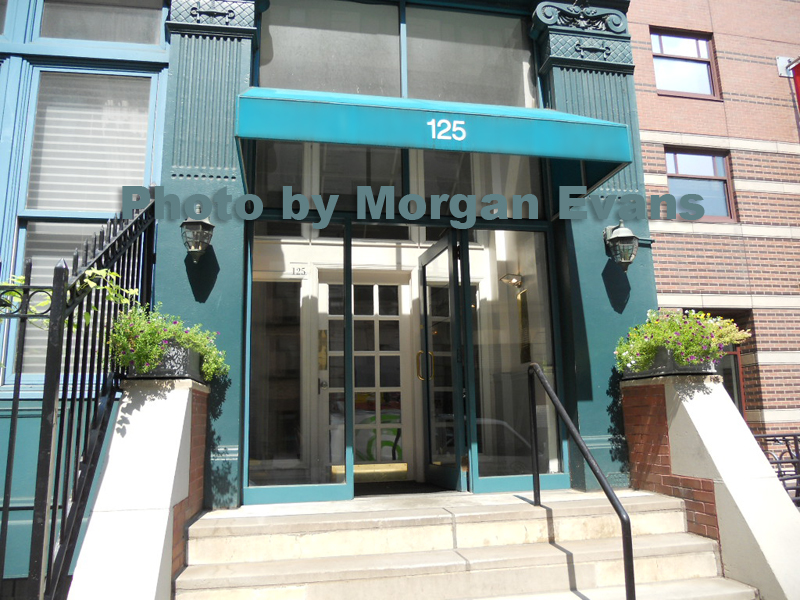 The location itself and architectural characteristics of the condos for sale at the Zachary Condominium NYC are quite noteworthy.
Apartment Features:
Very tall ceilings, most apartments will have 12′ or taller ceilings
Unique Floor-plans – Apartment sizes are generous.  Some duplex
layouts.  Whether you are looking for a studio, one bedroom, two
bedroom or larger
Noteworthy Building Features:
Investor Friendly-For investors, the Zachary Condominium is an
excellent opportunity as high rentals typically provide strong
profitability yields
Doorman-Provides the convenience and assurance when deliveries or
visitors come to the building
Location– What I would consider a prime location, just few city blocks from
Union Square, multiple campuses including NYU, Cooper Union, Parsons
and SVA SCHOOL OF VISUAL ARTS, neighborhood restaurants and shopping including the famous STRAND Bookstore
Pricing for Condos for Sale at the Zachary Condominiums at 125 East 12th Street:
Inventory has been limited in the past couple of years however prices
typically range:
Studio/One Bedroom: Have sold in the $1,100,000 range in 2012
Two Bedrooms for sale at 125 East 12th Street: Ranged in price from
$1,250,000 and up in 2012
Three Bedrooms for sale at 125 East 12th Street: Ranged in price from
$1,800,000 and up
Because of unique layouts, sales at the Zachary Condominium can range
dramatically, contacting us about specific pricing will help determine
exactly what you are looking for.
Peer buildings to the Zachary Condominiums NYC at 125 East 12th St
would include 115 Fourth Avenue The Petersfield and 114 East 13th
Street The American Felt Building.  All three of these pre-war
condominium loft buildings make up what I consider some of the most
unique and desired pre-war condominium apartments for sale in the
Union Square neighborhood of Manhattan.
If you are interested in buying at the Zachary Condominium at 125 East
12th Street or any other UNION SQUARE LOCATION CONDOS, call us today at (917) 837-8869 or email us by using the email form below:
[gravityform id=1 name=MANHATTANCONDO WEBSITE Contact Us Page title=false description=false]

Other Helpful Manhattan New York Condo Posts: